7 Tips for Tale of Crestoria
BANDAI NAMCO created the role-playing game Tale of Crestoria. It has a compelling plot with numerous obstacles to overcome and opponents to defeat. In this game, you develop your fighting skills to the highest level and use your blazing sword to navigate the route of glory. This kind of role-playing game is difficult to complete. So, if you're looking for advice on how to advance more quickly in Tales of Crestoria, we've provided some below.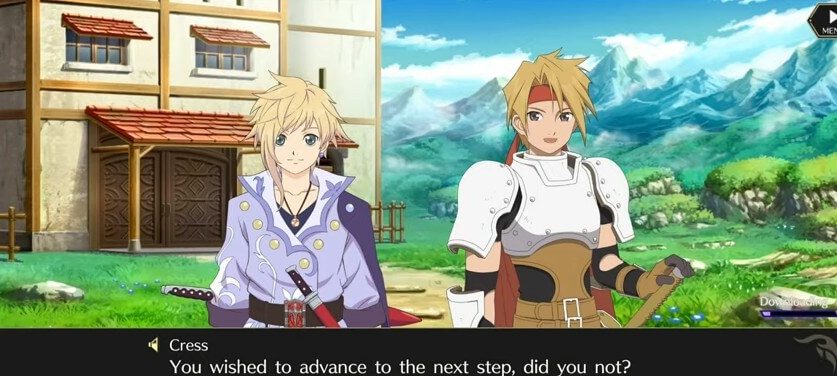 1. Awakening Characters with Memoria Stone
Characters that you acquire via Memoria Stones can already be awakened. However, using the Memoria Stone to reawaken an already-existing character will prevent you from using the stone that bestows passive buffs and raw stats. We advise against going through it because SSR Memoria Stones are very hard to obtain.
2. Converting Duplicate Stones
You can turn every copy of a rare Memoria Stone you have stored into Silver Shards if you are truly focused on levelling up and moving forward quickly. These shards can be traded for additional practical resources in the exchange store. You can get things like a sizable Rainbow Elixir, which gives out a tonne of XP and can significantly boost your character's stats and level.
3. Befriend Stronger Players
You should definitely activate the auto-approval of friend requests. Why? Every player who views your profile will be able to send you a friend request, and your account will obviously approve it automatically if you leave this setting on. Regarding who they are and what level they are at, you will receive these requests. As a result, your list of pals may grow to include more weak or low-level individuals.
You will benefit from having buddies with high stats on your list if you want to level up during dungeon raids. Every player would be better served by including strong support players on their team. To increase the hit counter and increase the damage effect, you need a strong group of players.
4. Utilize Your Character To Their Fullest Potential
Tales of Crestoria differs from other gacha-based games in that you may achieve a lot only by using strategy and turn ordering. Characters with higher overload costs and the ability to strike adversaries with deadly blows exist. Utilising your characters will increase your overload and hasten the activation of your mystic arts. Before fighting a boss, you can stop using your magical arts for a while. When the boss switches to attack mode, you can release it to unleash all of your charged attacks and deal the most damage.
5. Farm Power-Ups from Dungeons Whenever You Can
You Can While it's always a good idea to advance the plot, your main priority should be strengthening your heroes and Memoria Stone. Three separate elemental power-up dungeons become available in a 24-hour period. Upgrade your characters and keep a watch out for these dungeons to farm their abundant elemental XP points and Memoria Stones if you want to advance swiftly.
You can use your codex to determine which heroes or memory stones require levelling up. You can examine each Memoria Stone and hero in your codex, including their full level and awakened appearances. You can choose who to invest in by looking into this.
6. Participate in Raids ASAP
You may already be aware that Tales of Crestoria uses two different sorts of energy power. BP and AP are these. While BP is used to assist other players in live dungeon raids, AP is used for routine activities. As a reward, you will receive 10 BPs for each rank you achieve. It caps at 10, so utilise your first 10 BP to help other players in raids, advance in rank, and receive your initial 10 BP back.
In addition to receiving BP points as a prize, you will also gain essential books to improve your character's traits, art abilities, and supplies that can raise your hero's level to its maximum. You will always get a gift from the pool rewards whether you decide to make your own raid or simply join one, so it's better to do both.
7. Progress in the Arena
PvP can occasionally be harsh and unfair, especially in games featuring gacha systems. Of course, you can avoid engaging in combat there. However, engaging in arena combat can earn you beneficial rewards like Memoria Stones, Rainbow Elixirs, Drift Boss and other things. You must also pay attention to the weekly ranking. Numerous Gleamstones and Medals can be found here, which you can use to buy summoning tickets for the Arena, where you can summon Memoria and other rare stones.