Jewellery Valuation: Types & Importance
A jewellery valuation is the process of determining the current market value of your jewellery by experienced professional jewellers. You will be provided an evaluation or document verifying the value of the artwork. Other costly objects, such as watches, purses, and other assets, are evaluated as well. This procedure is critical and will assist you greatly at your time of need. Jewellery is a valuable item that can benefit you in a variety of ways. As a result, having your jewellery evaluated by a professional expert is a must. Some specialists additionally provide services related to custom jewellery in London to their clients, in addition to valuation services.
In this post, we will look at many sorts of jewellery appraisal services and their importance that you should be aware of. Many firms, such as Prestige Valuations, supply you with professionals who are not only competent in assessment services, but can also assist you with other services such as jewellery repair, jewellery remodelling, and so on. Always keep in mind that precious goods necessitate regular care and maintenance. Because their value fluctuates with the market, keeping an eye on them from moment to moment is deemed prudent. Let us now look at the many forms of jewellery valuations and their importance that you should be aware of.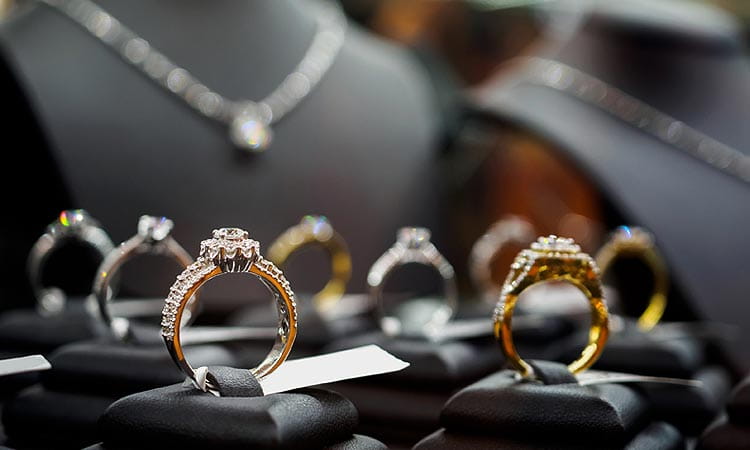 Types of Jewellery Valuation Services
The globe remains a perilous place. Every day, there are stories of thefts, vandalism, house invasions, and other crimes affecting your valued possessions. Furthermore, accidents such as missing or ruining jewellery may occur. It's doable for an inexpensive one. But what about sentimental jewellery, such as a family heirloom or an engagement ring? To be prepared for these circumstances, insurance is essential. In order to file a claim for your insurance, you must also obtain the right paperwork from a jewellery assessment. Insurance companies have strict policies. The reimbursement request will be void until you present an updated authentic valuation report, so you are not going to be reimbursed, if you do not do the above mentioned. So, always choose firms that not only assist you in analysing your jewellery for insurance purposes, but also offer you with additional amenities, such as jewellery repairs , if necessary.
Probate jewellery valuation is another type of jewellery appraisal service and it is done when a bad situation arrives. A probate valuation is performed when an intimate family member passes away without a will. Unfortunately, many of us have been in such a difficult situation over the past few years as a consequence of the pandemic. When a person passes unexpectedly and has a substantial amount of property, distributing it amongst the beneficiaries may be problematic. Probate valuation assists in calculating asset sale prices. It is not exactly the same as determining the value of an insurance claim. Instead of assessing a replacement value, probate appraisal takes into account the jewellery's market value. It goes without saying that probate appraisal is a laborious and paper-intensive process.
Marriages can end for a number of reasons. And many of them involve tragic divorces. During a divorce, it is necessary to determine the fair market worth of your property, including jewels. According to the Married Women's Property Act of 1882, jewels become the woman's property during a divorce. Shared expenditures including family heirlooms, on the other hand, constitute the couple's common property.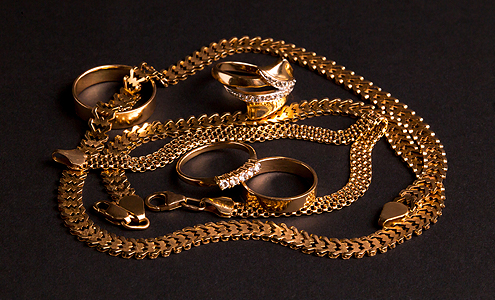 The Importance of Jewellery Valuation
Professionals are continuously up to date on market trends impacting jewellery and other valuable items. They are fully aware of how the worth of the jewellery fluctuates with regard to its market value. This can also help you determine the exact value of the numerous jewellery products you own. Furthermore, keeping oneself educated about the value of the jewels may save one from experiencing a potential financial loss if the necessity arises. Some of the organisations even provide online jewellery valuation services. This means you can have your jewellery appraised while sitting at home. As a result, innovation has made it even simpler to get our valuable possessions evaluated by a specialist. It will also help you avoid making decisions like paying the price difference or accepting for something of lesser quality. In simple terms, having your jewellery evaluated by a professional provides you with an accurate estimate of its worth, which allows you to plan for the potential of trading or selling it in for a different piece of jewellery in the years to come.
Summing Up
These are some of the types of jewellery valuations and importance of jewellery appraisal. With technology reaching its height, you can also opt for online valuation services, such as online antique valuation and so on.