Roof Leakage Identification to Help Initiate Roof Repairs Faster
Houses are made for basic protection from wild animals, severe weather, harsh climatic conditions, security against enemies, and of course to live an organized life under a single roof. Hence, the main part of this structure that fulfills these purposes the most is the roof. But it can be a major headache when you find the roof above your head is in deteriorating condition. A simple crack or a leakage in the roof can stand out to be the devil behind the complete damage to your house. It can often lead to water seepage and even more damage to the roof. However, Timely recognition and spotting of the cause of such damages or the signs of damage and opting for roof repairs can solve the issue.
Here in this article, we have described all the aspects of roof repairs starting from detecting the roof leakages and the important considerations that you must keep in mind while doing roof repairs.
Locate the Leakage
The first move when you find a wet mark on your ceiling is to locate the crack or leakage. Most of the leakages generally are spotted around missing, curled, or cracked shingles. The points where shingles are attached mostly surface as the primary source of cracks or leaks. You must also keep an eye around the corners where your chimney pipes and vents are located which are actually vulnerable areas to get cracks. Many a time you will find loose materials at points of cracks, where the concrete material tends to go loose making way for further damage.
If your roof is made up of tiles, it is important that while replacing even a few tiles you ensure to get a similar type of tiles. However, matching a tile can be challenging if your house is an old one that contains old designs and patterns of tiles. But in any case, you can always attempt to find the best match possible by bringing in a sample of time to your tile supplier. Besides utility as well as appearance, a matching tile is always best for a roof that is to be repaired. As per utility, a matching tile offers the best and tight fit, and also helps to seal leakages. When you use the right size and fit of a tile, it offers the best guard against rain, snow, etc., and it effectively fills out all the gaps in between.
If you are not hiring professionals at first and trying DIY you must double-check your attempts. For example, when you repair leakages with seal-proof solutions or materials and attempt to block seepage, it is important to attempt it on a sunny day, so that it can dry up effectively. When you are using nails to repair a roof, keeping exposed nail heads could lead to cropping of significant issues later. It can also often make rainwater seep around the nail, make its way through the roof, and in the process damage it. Even though such seepage might not cause huge damage initially, but can always lead to the growth of molds, bacterial growth, damage to the plaster, etc. later. However, it is always best to hire experienced professionals for roof repairs.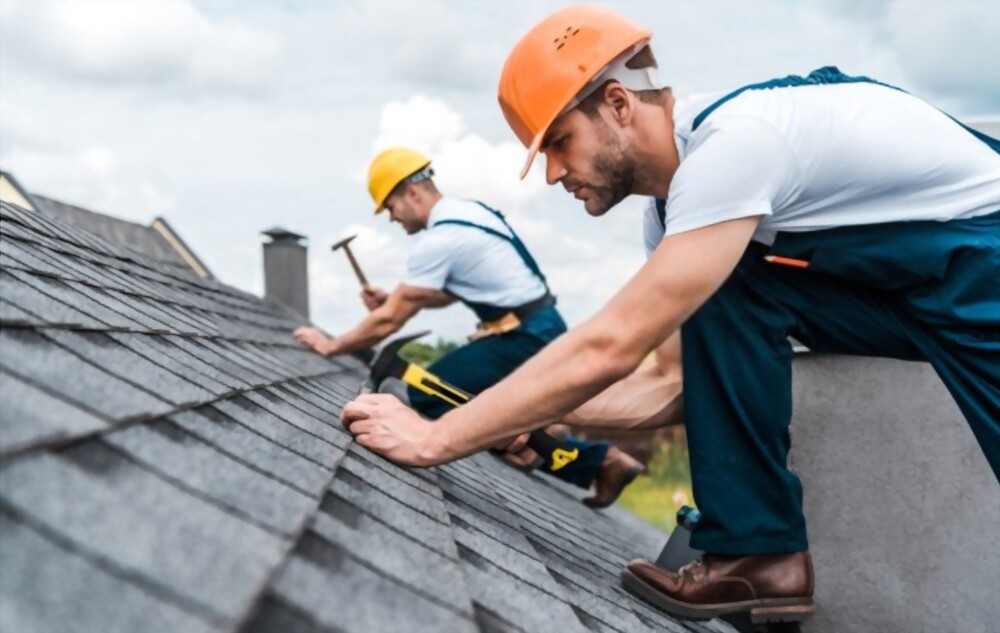 There could be multiple reasons behind the damage to your roof. To identify signs of damage, you must know the common reasons:
Roofs crafted out of polycarbonate materials or Asbestos Cement sheets have high chances of getting loosened due to storms or heavy wind.
Nail heads to screws often after a certain time lead to broadening of the holes, which may lead to leaks.
Sometimes beams, window sheds, etc. make way for leakages and seepages.
You may sometimes notice wet patches on the ceiling, which are significant signs of leakages that have already caused water seepage.
Conclusion:
While you now know all the reasons for leakages that need repair for your roof, a roof can also get damaged due to lack of maintenance, harsh weather, old properties, etc. Whatever the reason might be, neglecting a deteriorating roof can lead to extensive expenditure and damage later. However, whether the type of leakage is small or huge, if you can't manage a repair or solution by yourself do not delay calling roof repair specialists. These experts offer optimum protective solutions, comprehensive repair, reconstruction, etc. to solve roof damages.